Diocese Releases Free Digital Pascha Book
April 27, 2013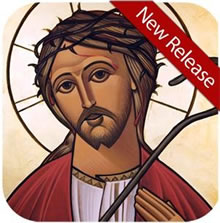 COLLEYVILLE, TX. April 27, 2013 -- Update on Coptic Reader.
It gives us great pleasure to announce the digital-only release of the Coptic Orthodox Diocese of the Southern United States' Pascha Book for free! Available within Coptic Reader (the Diocese's mobile application, optimized for both android phones and tablets), the Pascha book is downloadable in the Google play store for immediate use.
https://play.google.com/store/apps/details?id=com.app.copticreader
Coptic Reader also contains nearly all of the liturgical publications for the Coptic Church in one application. No more guess work! This application automatically calculates the appropriate hymns, readings, and rites that are appropriate for the set day, thus giving the user an effortless experience.
An iOS version of the application is currently under active development.
Email us at copticreader@suscopts.org with comments or questions.