Archangel Michael Coptic Orthodox Church
Phoenix, AZ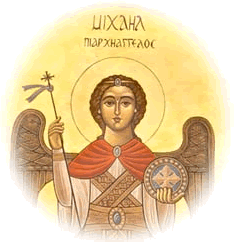 Address
13221 N 34th St.
Phoenix, AZ 85032
Priest
Fr. Arseny Aziz is the priest for Archangel Michael Coptic Orthodox Church located in Phoenix, AZ. H.G. Bishop Youssef ordained him priest, with the presence of Metropolitan Serapion and H.G. Bishop Seraphim, on March 18, 2018. Fr. Arseny has been serving within the Diocese of the Southern United States since March 18, 2018. We pray that the Lord will continue blessing his service.
If you would like to reach Fr. Arseny Aziz, he may be contacted by telephone at 480-562-1619 or by email at Frarsenyaziz@gmail.com
Website
Church Service
This parish prays completely in English and primarily serves those of an American culture and background.