Statement from Metropolitan Antonios on Recent Incidents at the Coptic Monastery of Deir Al-Sultan in Jerusalem
October 24, 2018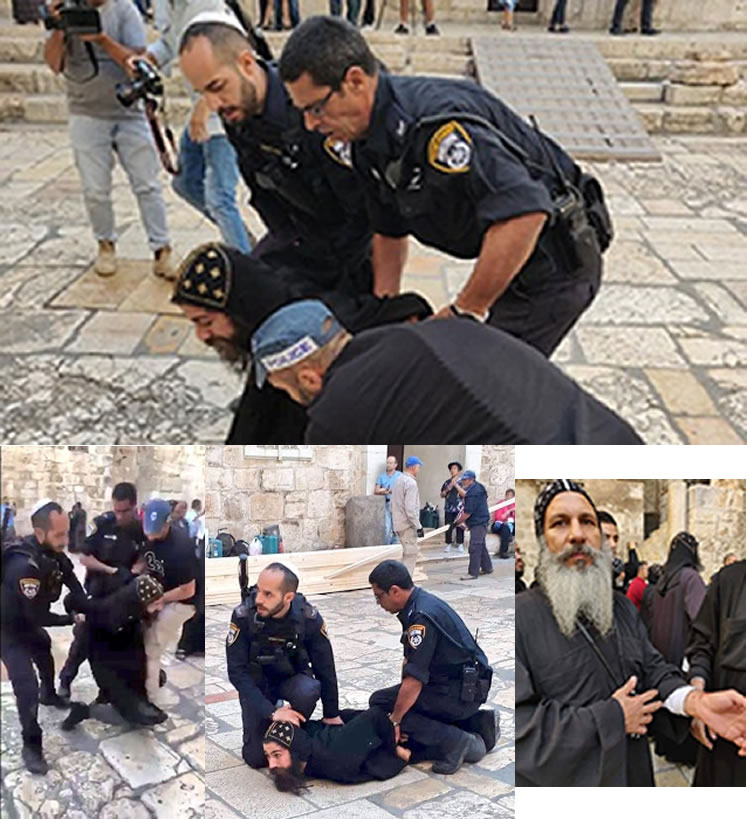 COLLEYVILLE, TX. October 24, 2018 -- On Wednesday, several Coptic monks were viciously attacked by the Israeli police while protesting and protecting their home.
His Eminence Metropolitan Antonios of the Holy City of Jerusalem and the Far East has issued an important statement regarding recent events at the Coptic Monastery of Deir Al-Sultan in Jerusalem.
Download English version| Download Arabic version
We are asking for everyone to come together to make our voice heard regarding the of excessive use of force on Coptic monks by Israeli forces for protesting and protecting their home. Thus please sign the following petition for the intervention of the United Nations.
Sign Petition
May the Lord guard and protect our Coptic monastery in Jerusalem and our monks who are innocent of such treatment and may he resolve this issue in a peace.