Coptic Bookshelf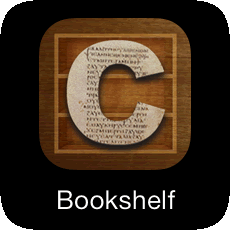 Currently available for iOS devices, the Coptic Bookshelf app from the Coptic Diocese of the Southern U.S.A. allows you access to various books and works you would typically find on a Coptic bookshelf, including:
H.G. Bishop Youssef's Commentaries on the Scripture
Mighty Arrows magazine
H.G. Bishop Youssef's latest books
And much more coming soon...
Instead of a simple text-based eBook, you will have access to full copies of each book as if you were holding the paper copy in your hand.
Cost: $3.99
All proceeds go to the Diocese.
---
Screen Shots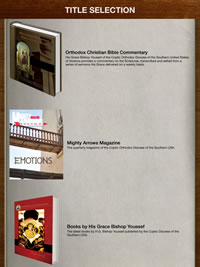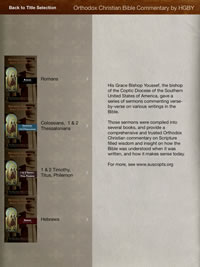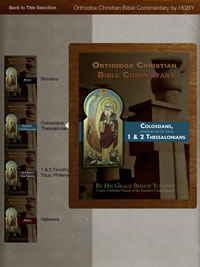 ---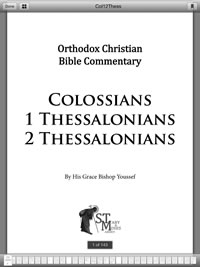 ---