His Grace Bishop Basil
His Grace Bishop Basil was born and raised in New Jersey until our Lord Jesus Christ called him to enter the monastic life in 2008 at the St. Mary & St. Moses Abbey in Sandia, TX. He was consecrated a monk in 2009 and ordained into the priesthood in 2011. Then in 2016, His Grace Bishop Youssef appointed him Episcopal Vicar for the state of Florida. In 2018, His Grace was elevated to Hegumen and later that same year he was ordained as a General Bishop serving under the auspices of His Grace Bishop Youssef in the Coptic Orthodox Diocese of the Southern United States.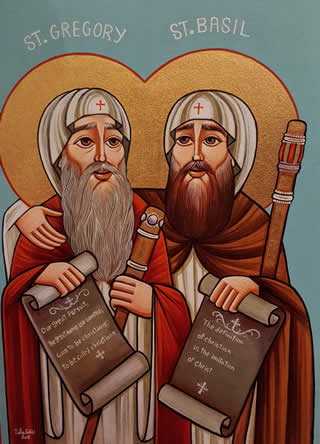 You may reach the Office of H.G. Bishop Basil by telephone at 817-841-9353, by fax at 817-704-2389, or by e-mail at office@suscopts.org.