Southern Coptic Diocese "Youth for Christ" Winner
March 27, 2009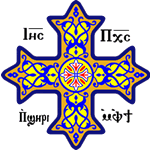 COLLEYVILLE, TX. March 27, 2009 -- Southern Coptic Diocese "Youth for Christ" Award
The Youth for Christ Award is an annual scholarship and essay contest for High School Youth. Young people are invited from the Southern US Coptic Diocese to write an original essay. This year the topic was on"Teens, Intimacy, and Purity".
We thank all those who participated and thanks be to God the following are the winners:
First Place Winner
Andrew Nashed
St. Mark -Ft. Myers, FL
Second Place Winner
Samantha Mikaiel
St. Simon The Tanner - Sarasota, FL
Third Place Winner
Jolly Attia
St. John the Baptist - Miami, FL
As mentioned in the competition rules, the first place winner will have his/her paper published on the Diocese website. Thus be sure to read Andrew Nashed's essay on Purity and Initimacy.
Congratulations to all!