Resurrection: Hymns & Praises Album
April 16, 2014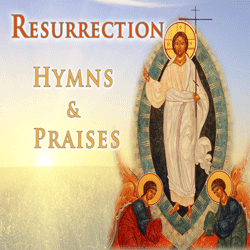 COLLEYVILLE, TX. April 16, 2014 -- It is with great pleasure to announce the release of the Resurrection: Hymns & Praises Album.
"Lift up your hearts, Christ is risen; form choruses and say along with us: 'The Lord is risen.'" -St. Romanos the Melodist
Under the auspices of H.G. Bishop Youssef, the Southern United States Coptic Orthodox Diocese releases a hymns album on the Resurrection Feast. This album consists of various English hymns chanted on the glorious feast of the Resurrection and throughout the Holy 50 days. The album is available on iTunes, Google Play, Amazon, and Orthodoxbookstore.org.
Wishing you all a Glorious Feast of the Resurrection.