Broadcasting: The Feast of the Resurrection Liturgy
April 19, 2014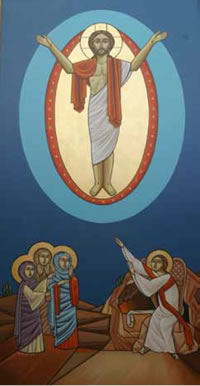 COLLEYVILLE, TX. April 19, 2014 -- Through the grace of God, St. Verena Coptic Orthodox Church in New Port Richey, FL is providing live streaming of the Resurrection Feast with His Grace on Saturday, April 19, 2014 at 6:00 pm (EST).
The streaming may be viewed at these two locations:
- St. Verena webstie
- CYC website
Christ is Risen! Truly He is Risen!
Ekhristos Anesti! Alithos Anesti!
May the blessings of the Glorious Resurrection Feast be with you all.