2015 Diocese Calendar
January 5, 2015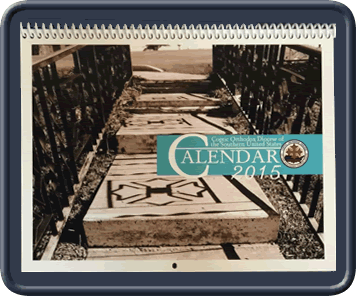 COLLEYVILLE, TX. January 5, 2015 -- Thanks be to God, the 2015 Diocese calendar is here.
The Coptic Orthodox Diocese of the Southern United States is proud to present its 2015 calendar. This special calendar is a product of our talented high school youth. All the photos submitted were taken by them through the 2014 High School Teen Photography Contest. The judging panel included one of our beloved fathers, two servants, a layman, and one youth. The calendar formatting was created by one of our high school youth as well. The calendar theme is "The Cross " with emphasis on the verse:
"For the message of the cross is foolishness to those who are perishing, but to us who are being saved it is the power of God" (1 Corinthians 1:18).
Each month depicts a photo taken by one of the high school youth along with a saying from one of our early church fathers related to the calendar theme.
The first, second, and third place winners are:
| | | | |
| --- | --- | --- | --- |
| First Place: | Raphael Mager | St Mary-Atlanta, GA | Grade 9 |
| Second Place: | Jeremiah Soliman | St. John the Baptist-Miami, FL | Grade 10 |
| Third Place: | Monica Elias | St. MarK-Cedar Grove, NJ | Grade 12 |
Through the grace of God, we thank all the high school youth that participated for taking the time and effort in submitting their photos for this competition.
We hope that you enjoy the 2015 Diocese calendar which is an acknowledgement of our high school youth talents.
If you like to order your copy, please visit the St. Moses Bookstore: http://www.stmosesbookstore.org/index.php/books/english-books/calendar-of-2015-detail