Few easy steps
1- Log in to your account ( if you don't have an account, please request one here)
2- Enter your username and password
3- After you have successfully logged in, Go to Knowledge Base then Add New Article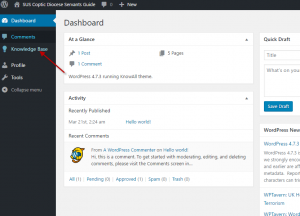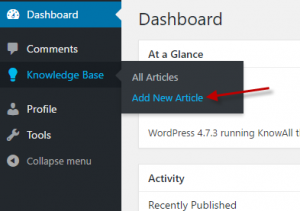 4- 
Step 1: Add a descriptive title to your article.
Step 2: Add more description about the file you are sharing, or you can past links to youtube videos or any other website you would like to share.
Step 3: Upload the file you want to share.
Step 4: Select all the categories which apply, at least 2 should be selected.
step 5: Submit for review.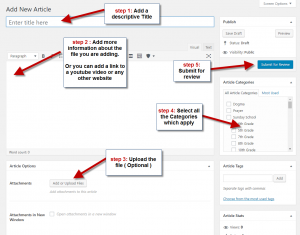 That's all, If you want to add another article, repeate the previous steps, starting from section 3