Pre-Marital Retreat - Florida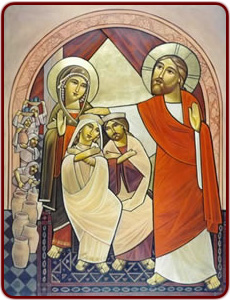 "And may the Lord make you increase and abound in love to one another and to all, just as we do to you, so that He may establish your hearts blameless in holiness before our God" (1 Thessalonians 3:12-13)
Time:
January 22-24, 2016

Speakers:
Dr. Yousry Armanious
Mrs. Sally Helmy, BCBC
Dr. Ezies Ebrahim, MA/MHP & Certified Marriage and Family Counselor

Place:
St. Stephen Christian Retreat Center
4951 S. Washington Avenue
Titusville, FL 32780

Cost:
Pre-Marital Retreat

$170/person in a double bed room


Note: 10% discount for those flying to the retreat ($153/person).


Schedule:
Download


Registration:
Click the link for registration: http://www.suscopts.org/ConventionRegistration/attendees and select 'Florida Pre-Marital Retreat'

Deadline:

January 15, 2016




Payment:


Contact:
For questions, please contact Fr. Daoud at fr.daoudt@gmail.com.